A warm and cozy wintery holiday spent with family, around a blazing fire, freshly fallen snow on the driveway – all the elements of a classic white Christmas. Snow is the ultimate Christmas gift wrapping paper, the gift that everyone wishes for, to make this day picture perfect.
Getting off the couch and into multiple layers is sure hard, but once you do, the winter wonderland is totally worth it! For those of us lucky enough to get snow, there is so much that the outdoor offers. All we need to do is let go and embrace the inner child. Go sledding or even tubing, it isn't just for kids. The feel of icy wind whipping through your hair is nothing short of exhilarating. Or build a snowman complete with hat and scarf, get creative here and maybe make a cowboy snow sheriff! Or… Instead of shoveling the driveway, build a snow maze! Get lost before you get out!! Or if you are in the mood, pack a snowball and instigate a fight. Prefer something quieter? Tread lightly and try to identify the different footprints in the snow – who knows, you may even discover some furry neighbors! The snow will provide endless hours of entertainment and make the hot cuppa chocolate at the end of the day much more welcome.
In this spirit, we've rounded up the newest styles and the freshest snowy Christmas ecards on Studio for you to share the holiday cheer.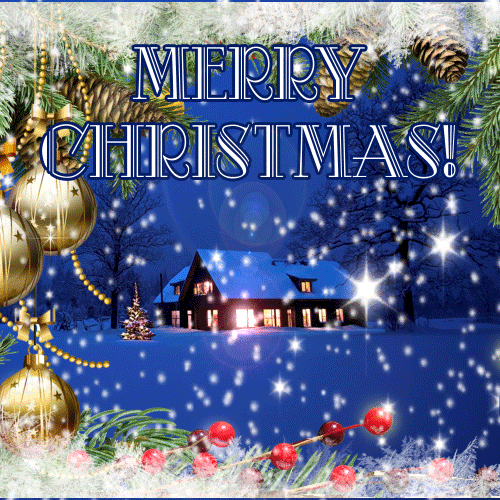 Speaking of picture perfect, this card by AlaskaDreams has steadily falling snow with the promise of a warm hearth not far away set in a Christmasy frame and is sure to be widely appreciated.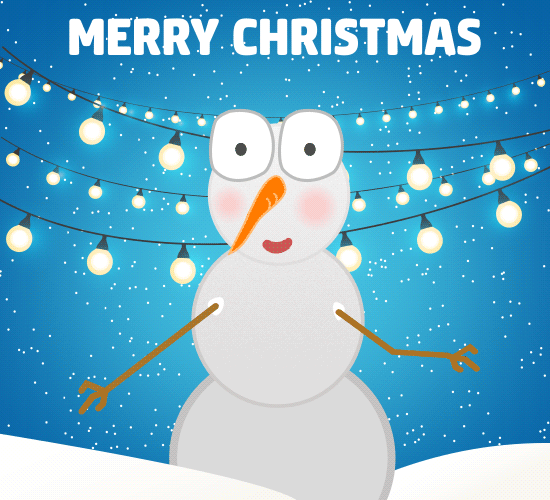 The eternal symbol of the winters, snowmen are synonymous with the holiday season. What more, did you know that even the famous artist Michelangelo couldn't resist making a snowman? This super fun card by Hilale21 is sure to bring a smiles all around.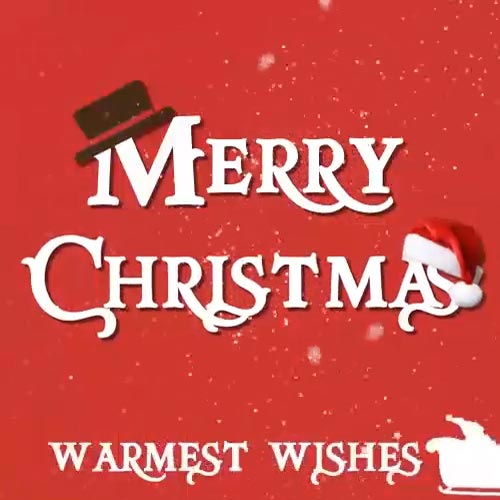 Snow without a 'friendly' snowball fight? We don't think so! Send fun-filled smashing Christmas wishes via this ecard by onbothsides and let the games begin.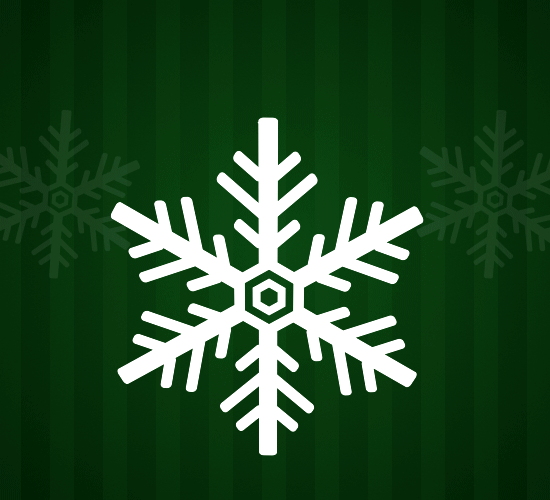 They say that no two snowflakes are the same. Each is unique and special and BlueWavePro's card says just that! If Santa says, then it must be true. Right?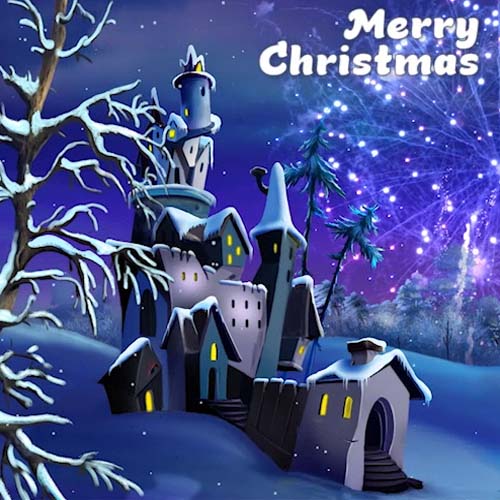 Winter wonderland with delicate snowfall and brilliant fireworks across the sky – this dreamy ecard by Multipedia captures the magical Christmas feeling.
While you are out there completing your Christmas shopping, wrapping your presents and decorating the tree, here at the office we are playing Secret Santa in a different way – each day we plan something small but special for our recipient leading up to a big reveal! Be it donuts or candy or even a functional pen, these thoughtful gifts are the real spirit of what makes Christmas the season of giving and we hope that you too think of little ways to make your loved ones feel even more loved! Express your love. If you don't know how, browse our ginormous Christmas greetings selection and we are sure you will find just the perfect card to send all you know.
Feeling creative? 123Greetings Studio gives you the opportunity to create ecards that help millions around the world express themselves to their loved ones. Not only do we help you expand your creative horizon but we also reward you for making users happy. Click here for further details and regular updates, like our Facebook page.