Motherhood brings with it a gusto of emotions. You not only relive your childhood but also experience what your mother went through while you were growing up.
On our previous post, Sweet and Sour Taste of Motherhood, we recounted some funny and embarrassing moments as mothers. We often have unrealistic expectations from our mothers and would probably even expect them to have superpowers considering how much we expect out of them! Although, they do surpass most of our unrealistic expectations, we wanted to say mom it's ok to make mistakes! There is nothing called a 'perfect mom' but each mom is perfect for their child.
We came up with a unique theme for Mother's Day 2016: #IamNotAPerfectMomBut which helps us realize that we need to appreciate our moms more for the million little things she does to make our lives perfect in every way while learning on the job.
We urged our studio visualizers to think harder and come up with cards which paint this sweet and sour, realistic moments of motherhood. Hope you relate to the situations they have so beautifully captured in their cards and send them across to mom on her special day and tell her you love her irrespective of anything.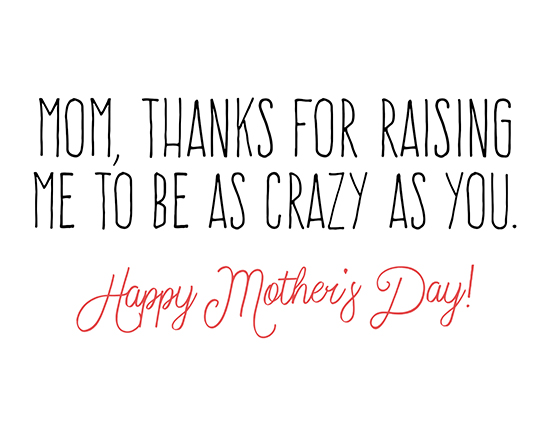 Had some crazy times growing up? Can't say how glad you were for that experience? Share this cute card with mom and thank her for all those goofy times.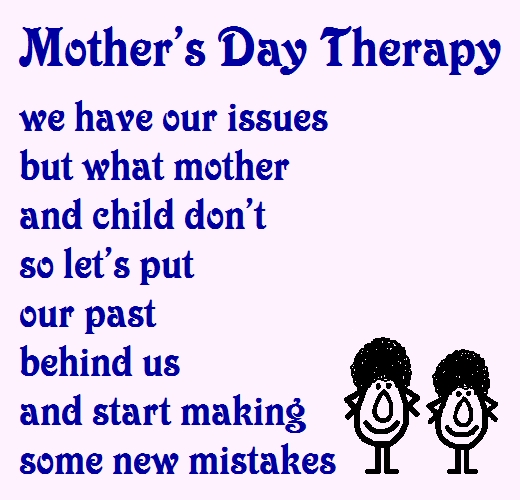 Well, which child and mother have not been at loggerheads with each other? This card defines those sweet and sour arguments we often have with our mothers. Relive those times when she had issues with your current boyfriend or girlfriend or she just wouldn't let you step out of the house in that short dress. These little differences are beautifully summed up in this meaningful card. Share this card with mom along with a nice bunch of flowers and tell her you could continue squabbling but that wouldn't diminish your love for her.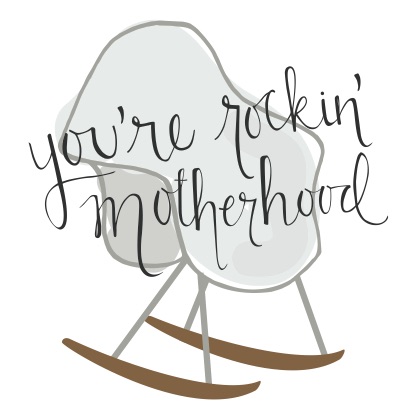 Mothers are selfless. They invest all their time, energy and patience on us and forget to look after themselves. Appreciate a new mom for all her efforts and reconfirm that she is truly rocking motherhood with sweet card.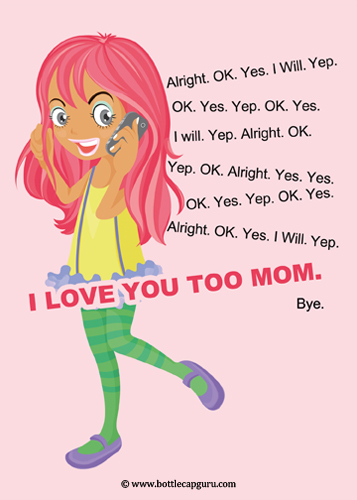 Been there, done that! Right? This card immediately makes you want to call your mom and yap with her about possibly everything in the world! All those times when you were away from her or stepped out alone, her calls just wouldn't stop! Her endless questions, incessant worries and unconditional love for you made her call you and ask you everything in the world to ensure that you're fine!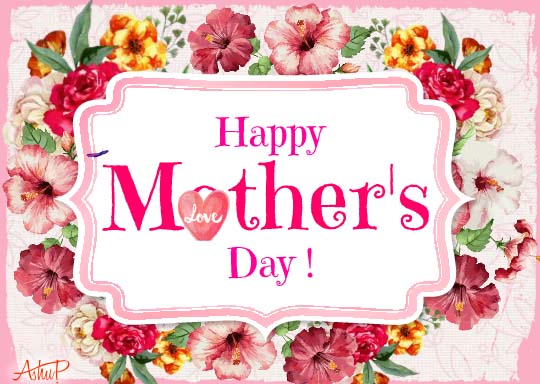 God couldn't be present everywhere and hence he made mothers – it's an old Jewish proverb brought true by this heartfelt card. One day is not enough to celebrate mom's existence, so remind her and tell her daily how grateful you are to have her in your life! Tell her with this card that she is as an angel from above.
Be it a simple wish or recollecting a funny moment, our visualizers have over-extended the brief to help you send out that perfect Mother's Day card. So what are you waiting for? Just click and make mom feel special all over again.