Twenty-four hours is scarcely enough to celebrate the multi-tasking superstars that raised us, but we at 123Greetings sure love a challenge! Mother's Day is our best shot at redeeming ourselves for the incredible women who continue to love us despite all the ways we've tried their patience through the years. Lucky for you, our Studioators have been burning the midnight oil to create an eclectic mix of witty ecards that will impress the socks off your loving mum and hopefully win enough brownie points to tide you over till next year.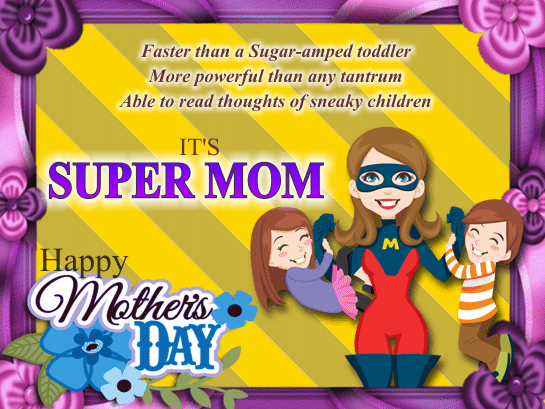 Own up to your childhood antics with this honest-to-God card by mannysoriano which highlights all the superhuman feats that moms pull off on a daily basis. Thank her for using her powers for good and she might just let you borrow her cape some day.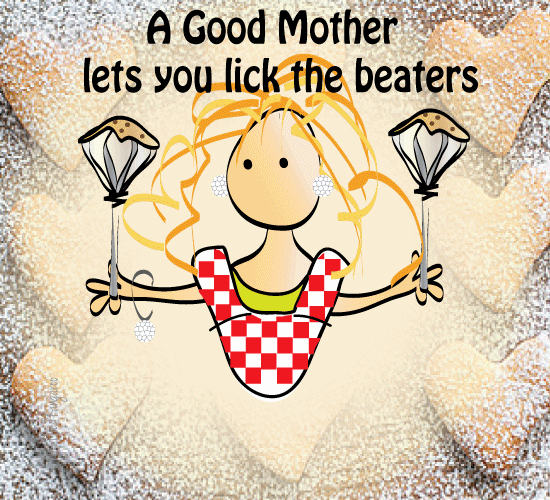 Make your mom chuckle with this rib-tickling card by PlaidKangaroo. Whether she is a kitchen goddess or an amateur baker looking to experiment, your mother deserves a world of gratitude for whisking up yummy treats and keeping you well out of harm's reach.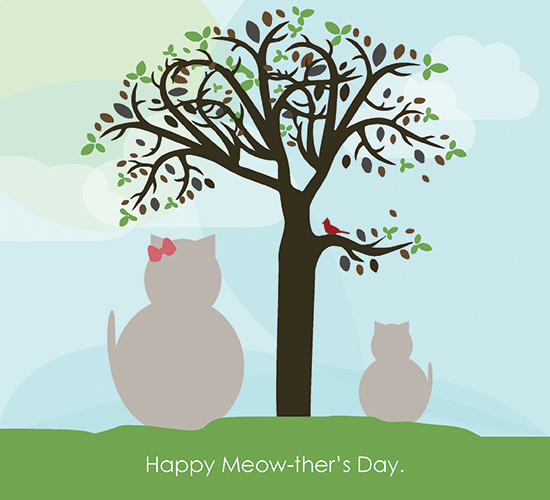 This kitty-themed card by kizbarry is perfect for the linguistic mama who enjoys a good pun! Tap into her love of pets and you'll have her raving about this thoughtful card (and her thoughtful child!) for weeks to come.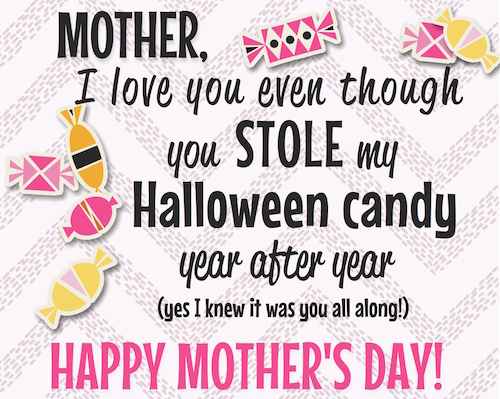 Mother's Day is no reason to give up on sneaky banter with your playful mom. This tongue-in-cheek card by poppies is the perfect way to sass your favourite candy-stealer while reminding her just how much you adore her.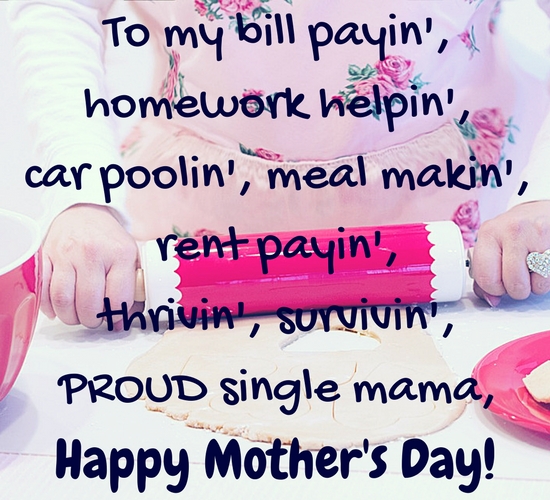 Celebrate the strength and grace of solo motherhood with this feisty greeting by postcards. A single mom works twice as hard, so it's only fitting that she is cherished twice as much on her special day.
If you like what you see, you'll want to check out our Mother's Day contest on the Studio blog. It ends on May 12, so keep your eyes peeled for the winners on our next update! In other news, two brand new artists, themesloud and onbothsides, recently joined our Studio family. We also signed a contract with ColourDreams, whose cards have crossed a whopping 13,374 sends in North America alone!
Inspired by what we do? Sign up at 123Greetings Studio to create ecards that help millions across the globe to express themselves. Not only does the platform give wings to your creativity, but it also rewards you for making people happy. We are particularly looking for multilingual artists for the World Languages section, so please get in touch or refer a friend! To receive regular updates about Studio, hop on over to our Facebook page.