It's that time of the year again when students across the country come together to celebrate the culmination of academic life in the proud presence of doting parents and professors alike. Between the paraphernalia of campus parties, photo-ops in fancy robes and the ceremonial flinging of graduation caps into the air, this season serves up a final hurrah before our bright-eyed degree-holders are swept up into their next great adventure!
We at 123Greetings have put together a carefully curated selection of cards to help you celebrate the graduates in your life. As always, our Studioators have outdone themselves in producing a diverse range of wishes to suit your every mood – from hearty congratulations to playful jibes, we'll have you spoilt for choice!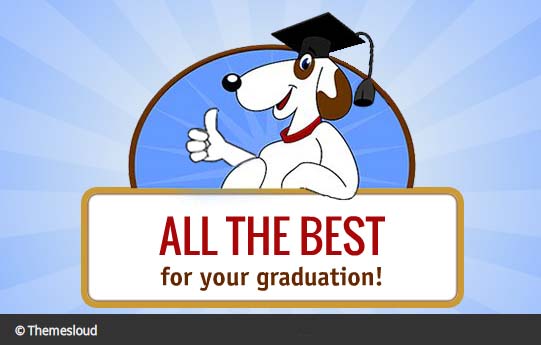 Entertain the pet-lover in your life with this adorable ecard by themesloud. A merry thumbs-up from this darling doggie is just what they need to make the most of their graduation festivities.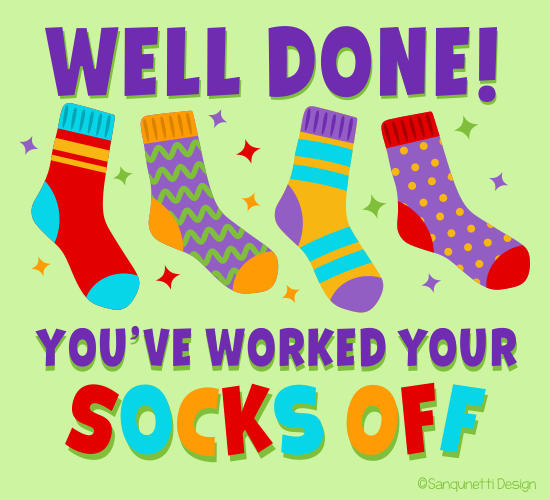 Tip your hat to a triumphant student with this pun-tastic postcard by SanqunettiDesig and watch how the pop of colors light up their path to an ambitious future.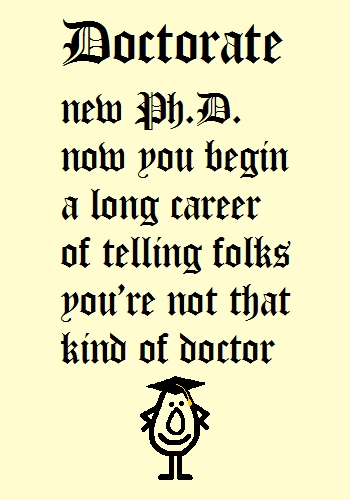 Congratulate a friend on conquering their doctoral degree with this hilarious yet relatable disclaimer from badpoetry.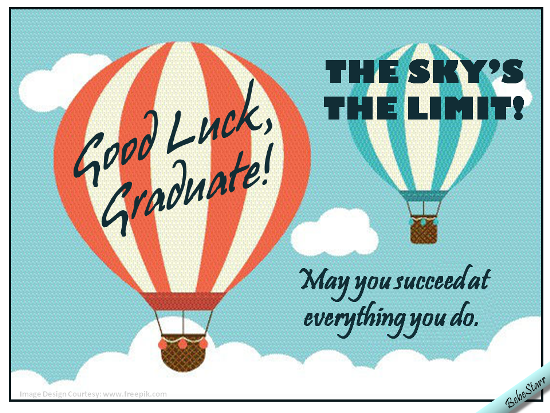 Cheer on a wary graduate with this perfect pep-talk by bebestarr to help them waltz their way into the real world.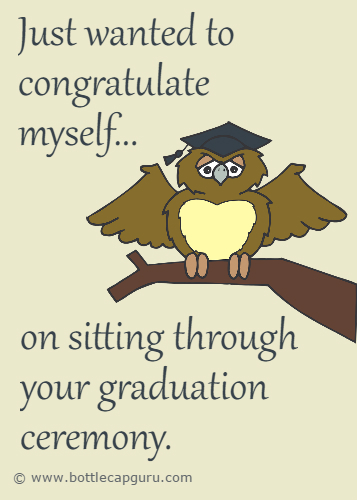 If tongue-in-cheek humor is more your style, check out this clever ecard by BottleCapGuru that offers a sharp take on the more trying side of convocation ceremonies.
In other news, we are delighted to announce that one of our oldest artists daftoons' birthday card has crossed a whopping half a million sends! Our Mother's Day contest was a roaring success too, with teddy and poppies emerging as winners. Going forward, we will be working closely with our artists to create ­more family-themed cards in appreciation of those who always have our back, so keep an eye out for more exciting content in the near future!
Inspired by what we do? Sign up at 123Greetings Studio to create ecards that help millions across the globe express themselves to friends and family. Not only does the platform give wings to your creativity, but it also rewards you for making users happy. If you're a multilingual artist, we would love to hear your ideas for our World Languages section. We are always looking to diversify our content to represent more ethnicities, so if you or someone you know is up for the challenge, please don't hesitate to get in touch! To receive regular updates on the Studio platform, check out our Facebook page.